The controversial axing of responsible lending laws appears all but over, as independent senators announce they will not support the legislation.
As part of Australia's recovery from the COVID-19 pandemic, the government announced last year it would roll back responsible lending laws in theory, making it easier for Australians to get a loan.
Treasurer Josh Frydenberg announced the overhaul of the laws governing mortgages, personal loans, credit cards and payday loans to streamline decisions as to whether customers could afford a loan.
However, senator Pauline Hanson announced on Wednesday that she would not support the bill all but ending the Treasurer's plans.
She said the government was telling the public to relax and "trust the big banks".
"But I say millions of Australians should not be left vulnerable to predatory banking conduct," Senator Hanson said in a statement.
With Labor opposed to the government's plans, the Coalition needs support from three of five Senate crossbenchers to pass its bill.
Independent Tasmanian senator Jacqui Lambie is reportedly against the change, and South Australian independent Rex Patrick said he was unconvinced because lending data did not show the responsible lending rules had hurt borrowers.
Suburbs likely to be saved by changing laws
Critics of the amending bill including consumer group CHOICE have welcomed the independents' move to block the bill, claiming it will hurt vulnerable Australians.
"We're glad to see more and more senators — most recently Senator Hanson — stand up to the banks and the government," said CHOICE CEO Alan Kirkland. "Many people are still doing it tough and need laws that protect them from the bad bank behaviour that led to the banking royal commission."
CHOICE has released postcode data showing significant parts of Western Sydney and Melbourne's west are already in mortgage stress as the federal government tries to amend safe lending laws.
The 10 crisis suburbs for New South Wales and Victoria represent over 130,000 households on the brink.
"These are households where, from fortnight to fortnight, people are spending more than they are earning. That means that they have to make difficult choices, like whether to put food on the table or keep up with repayments. If they can't maintain the juggling act, they risk losing their homes," Mr Kirkland said.
The group claims removing these safe lending laws will only add to the stress of Australians.
"Safe lending laws were put in place to avoid the huge damage to families and communities caused by mortgage stress — by making banks take care to avoid giving people loans they won't be able to afford to repay," the CEO said.
"If the government gets away with its plan to axe safe lending laws, people who are desperate to get into a rising housing market will be at risk of overexposure and people who need to refinance won't be adequately protected."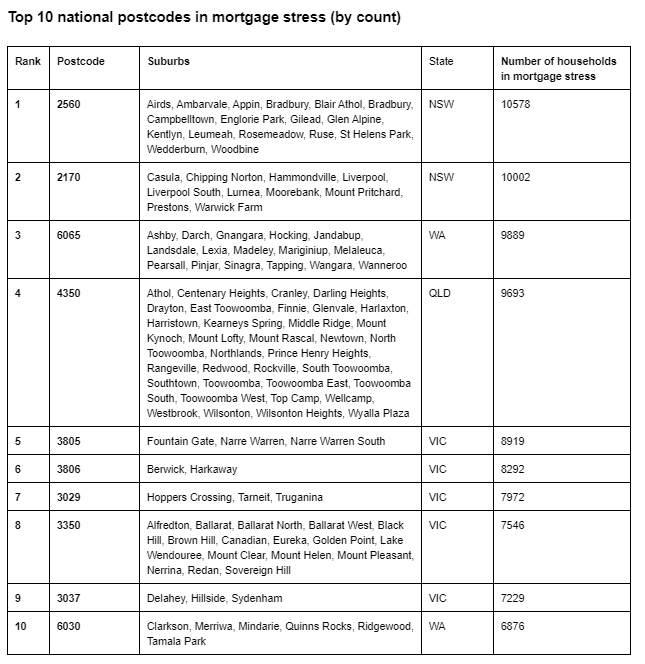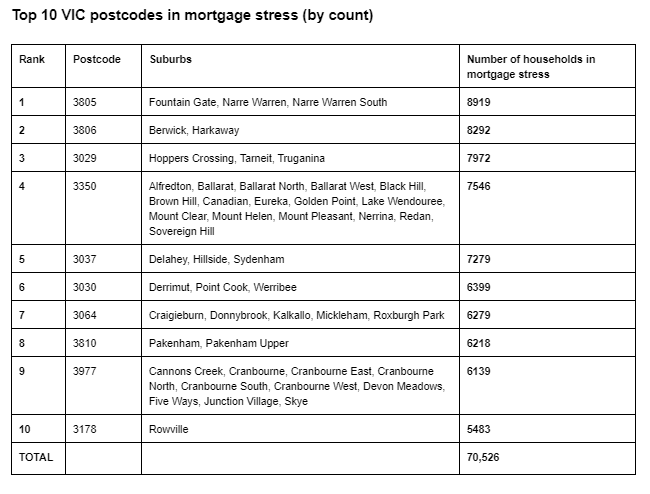 To find out more, or to review your current loans, get in touch with a Centra Money finance specialist for a confidential and obligation-free appointment at (08) 8211 7180 or info@centramoney.com.au
Cameron Micallef
21 May 2021 – nestegg.com.au